Cameron Family Family Tree Project
This project makes use of web based Geni where many of our, rather unrelated, family members participate in managing their family tree information. This idea is to use Geni as central storage of tree data and then to export and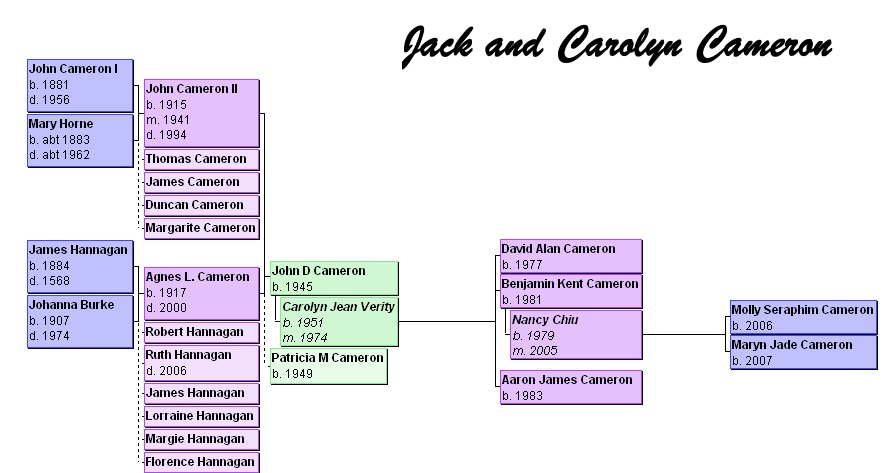 download the data for viewing and reporting with a PC based family tree program. Our immediate family is using PAF and the PAF companion that can be obtained from the Family Search website. If you install PAF correctly, you can just click on the Master tree link to open the entire tree. Once done, you can then use "Save as" on the PAF 'File' menu to save the tree for yourself.
Family Tree Data Files
Master tree - Entire Geni tree structure. You must have PAF 5 to use this file.
Master GED file - Entire tree in GED format. You can import this file into many Family Tree programs, including PAF.
Family Trees
Other links
---
[ Geni | Family Search ]